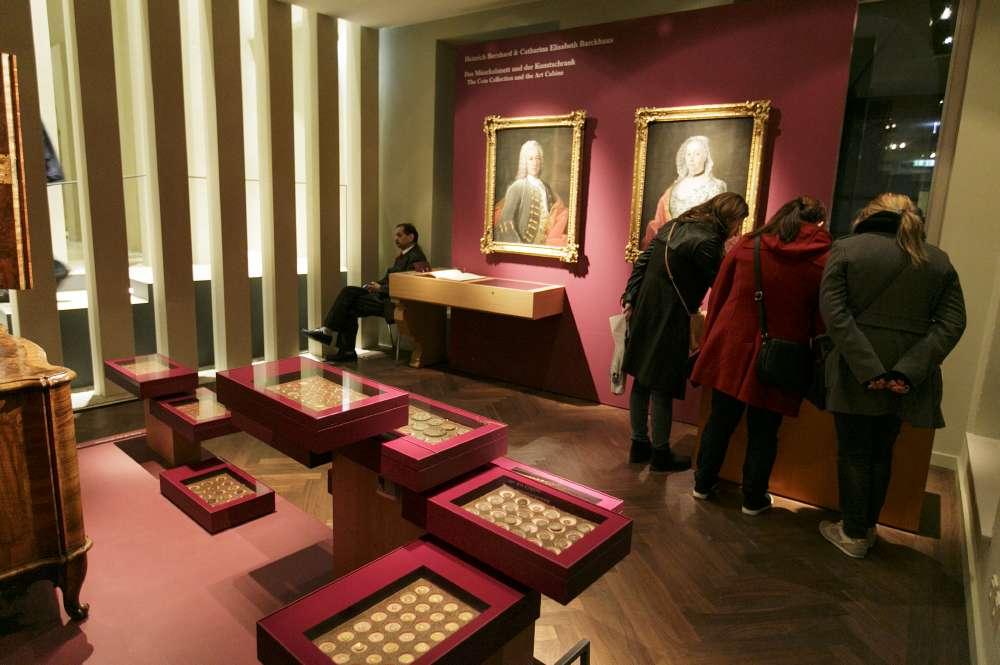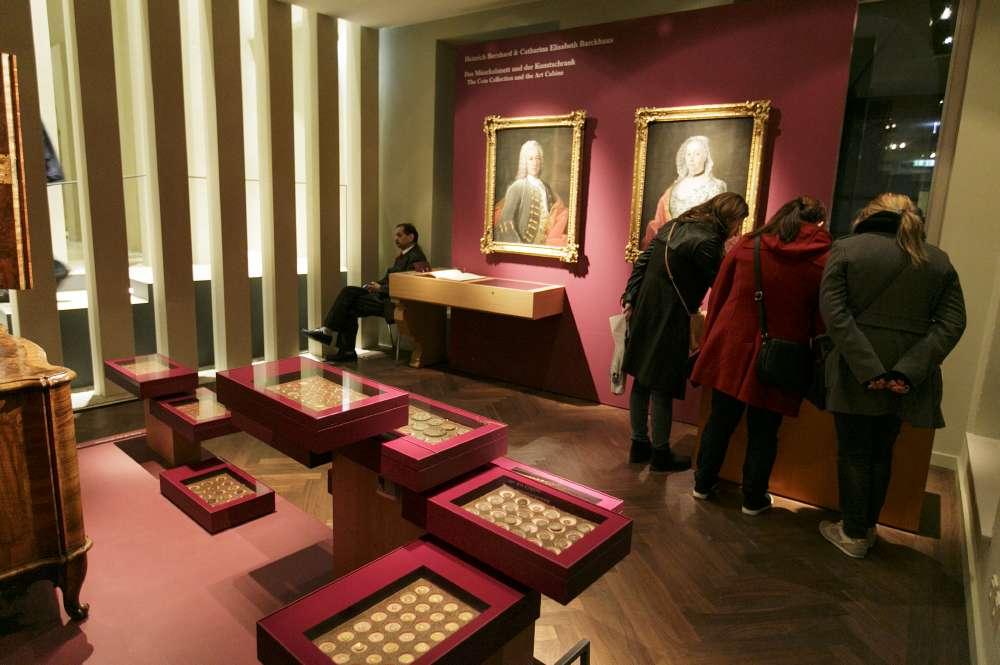 Coin collection and art cabinet
The coin collection of Anton Philipp Glock (1696-1721) and the art cabinet of Catharina Elisabeth von Barckhaus (1696-1749)
A tour through the Collector's Museum starts with two valuable pieces of collector's furniture; citizens of the 18th century collected and displayed their treasures in cabinets.
Heinrich Bernhard and Catharina Elisabeth von Barckhaus' Baroque cabinet of curiosities was endowed in 1752 to the former city library, including turned ivory sculptures, ornate shells and corals, encaustic painting and crucifixes. The coin cabinet of Anton Philipp Glock (1696-1721) is also displayed, with 3,296 Greek and Roman coins. This was donated by his wife (Catharina von Barckhaus) to the city library in 1749.
The beginning of the museum's coin collection dates back to 1749, the year Goethe was born. It was during this year that Catharina Elisabeth von Barckhaus, widow of Glock, donated her late husband's collection to the Frankfurt city library. Legal advisor Anton Philipp Glock had collected 3,296 Greek and Roman coins. A legacy of 1,000 guldens was then added to the collection. This act set an example. Thanks to foundation funds, a collection of coronation medals could then be acquired. Today, the collection of Frankfurt coins, medals and orders is almost complete, embedded in one of the most important collections of German coins in the world.

After the death of Catharina Elisabeth von Barckhaus and her second husband, her cabinet of curiosities was also given to the city library. It contained valuable, skilfully processed objects and is the only example of this royal form of collection and presentation in Frankfurt, a "Bürgerstadt" ("city of citizens", in contrast to a seat of monarchs).

The coin collection and the art cabinet belong to one of the collections that can be visited in the new permanent exhibition "Frankfurt Collectors and Donors".