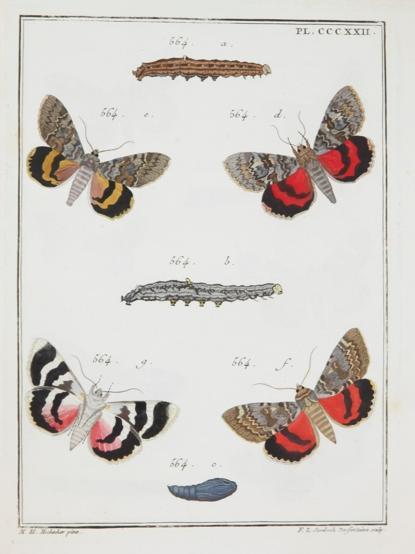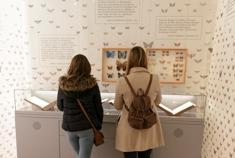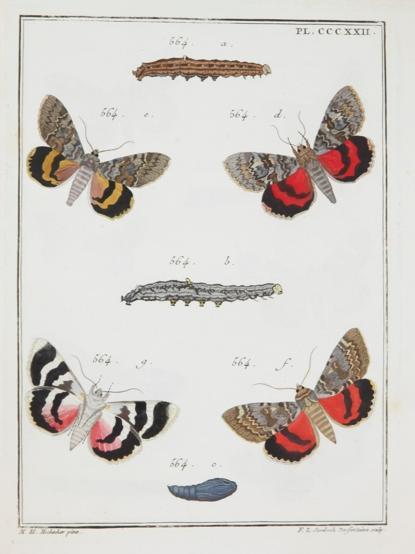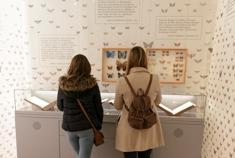 Insects and Frankofurtensies
The collection of Frankfurt banker Johann Christian Gerning (1745-1802)
Butterflies were Frankfurt banker Johann Christian Gerning's passion. His collection of 50,000 specimens was an institution amongst European entomologists in the late 18th century.
They finally ended up in the Museum Wiesbaden. However, Gerning also collected an extensive collection of graphic art about Frankfurt in his house in the Frankfurt street Schnurgasse, later at Roßmarkt, which ended up in the city library in 1805. Johann Christian Gerning possessed an comprehensive collection of butterflies (50,000 specimens in 160 cases), insects and birds – amongst which were also the butterflies of naturalist Maria Sibylla Merian – which was used as a reference again and again in the 18th century by European entomologists. Today, the insects belong to the Museum Wiesbaden.
In Gerning's house in Schnurgasse, later at Roßmarkt, there was also a large collection of "Frankofurtensien", hand drawings of views of the Frankfurt area and architectural pieces of the most handsome buildings of the city as well as copperplate engravings on the history of Frankfurt. Gerning's son bequeathed this collection to the city library in 1805, which then moved in 1877 to the Historisches Museum.