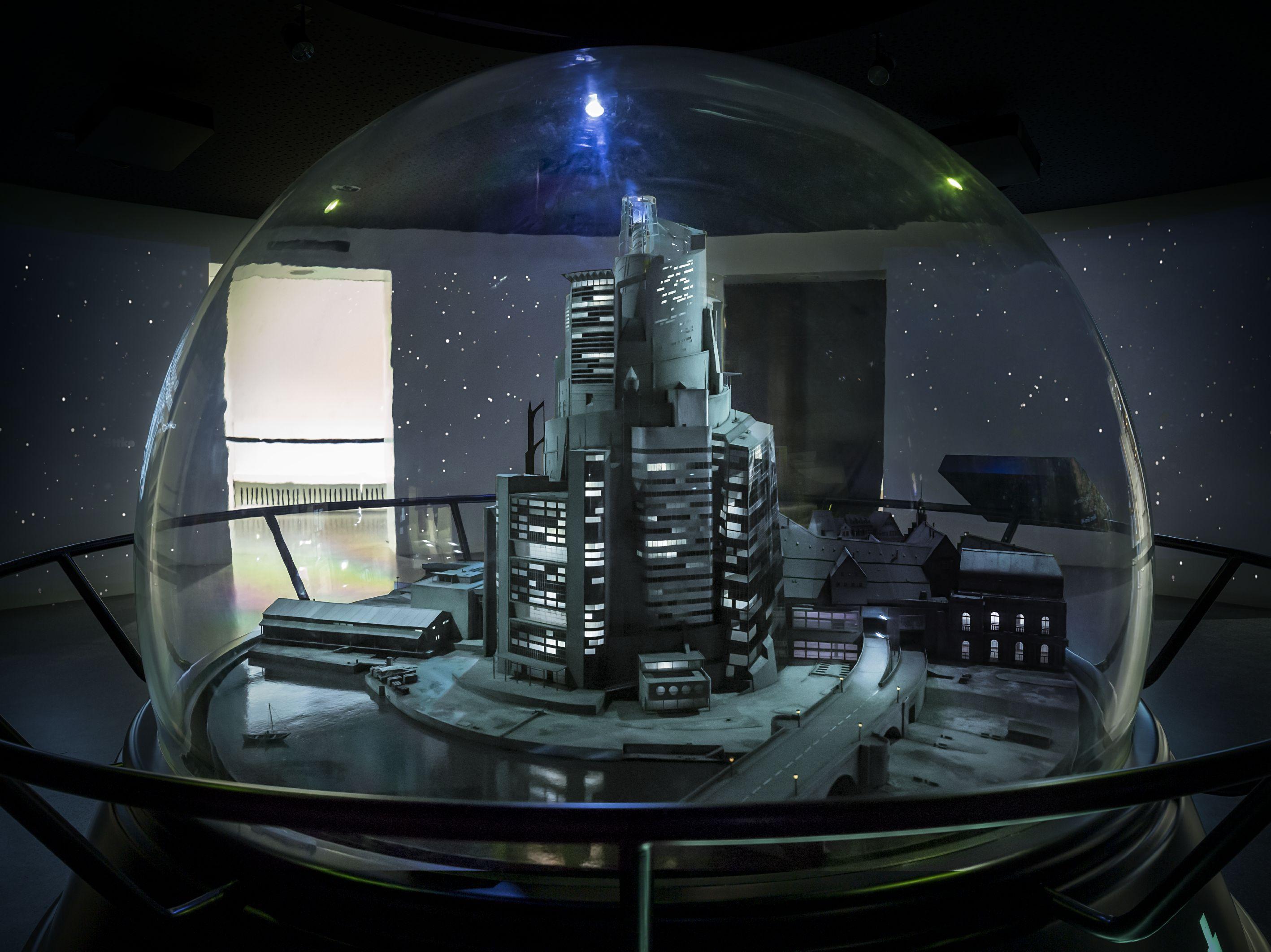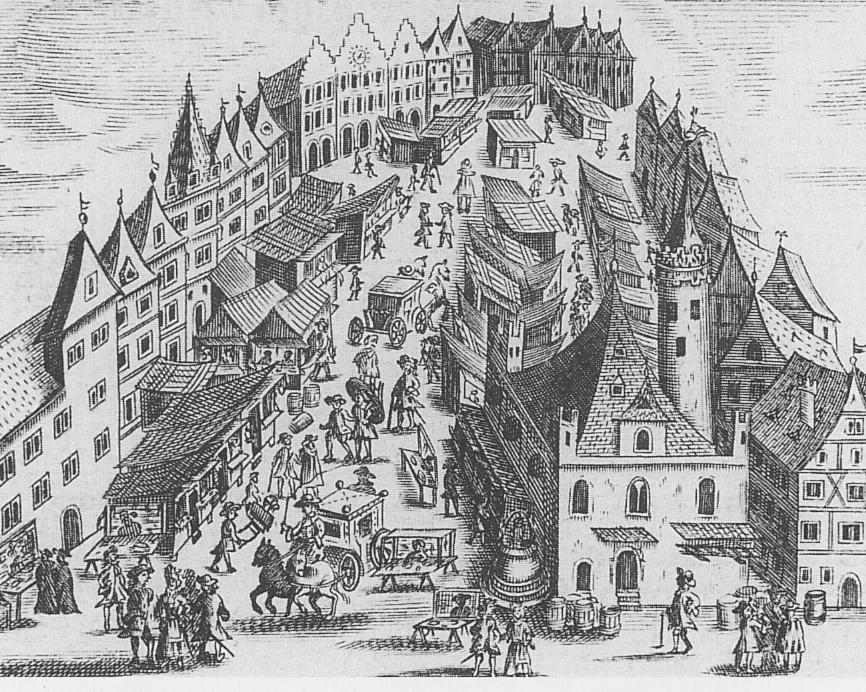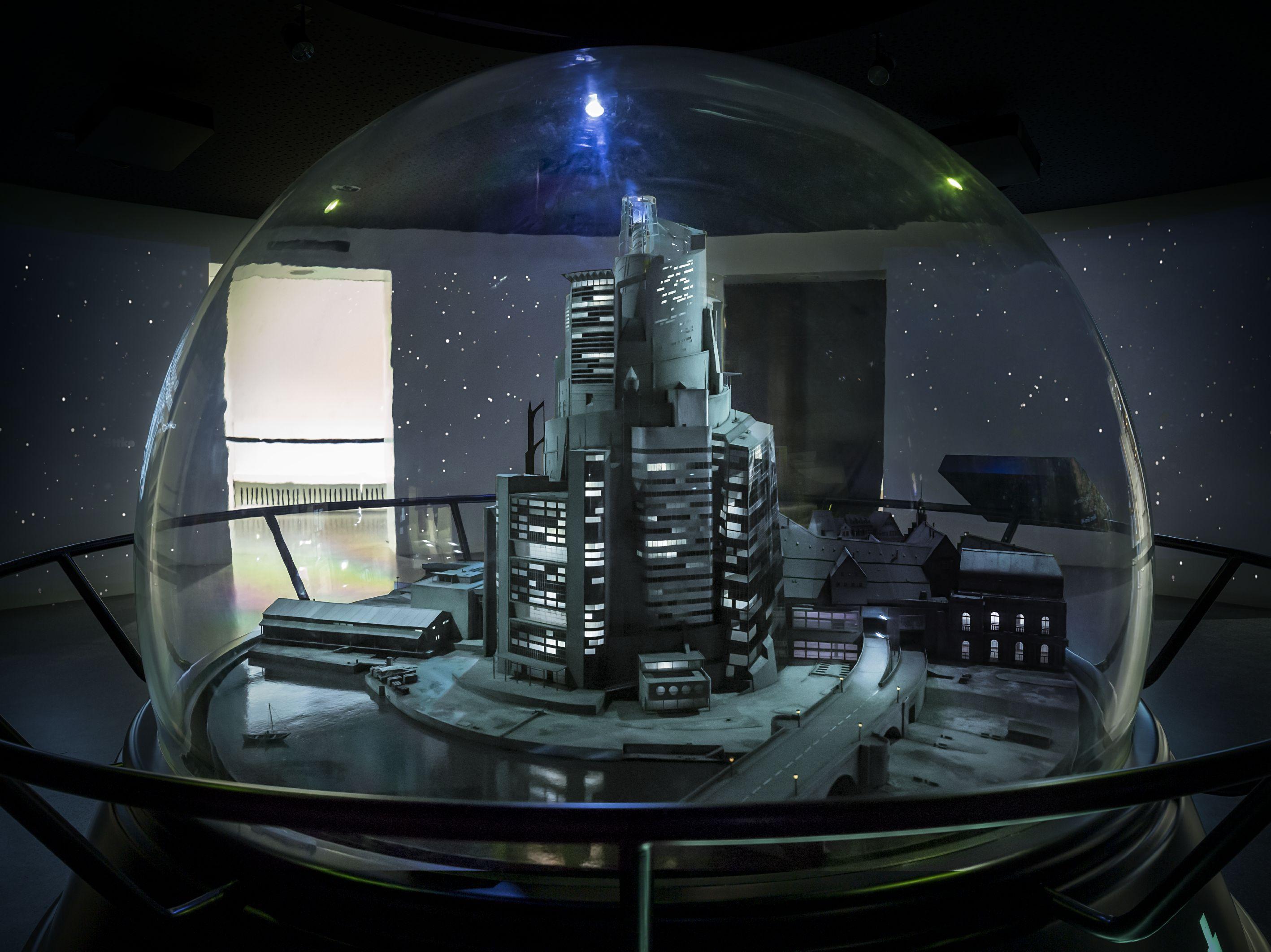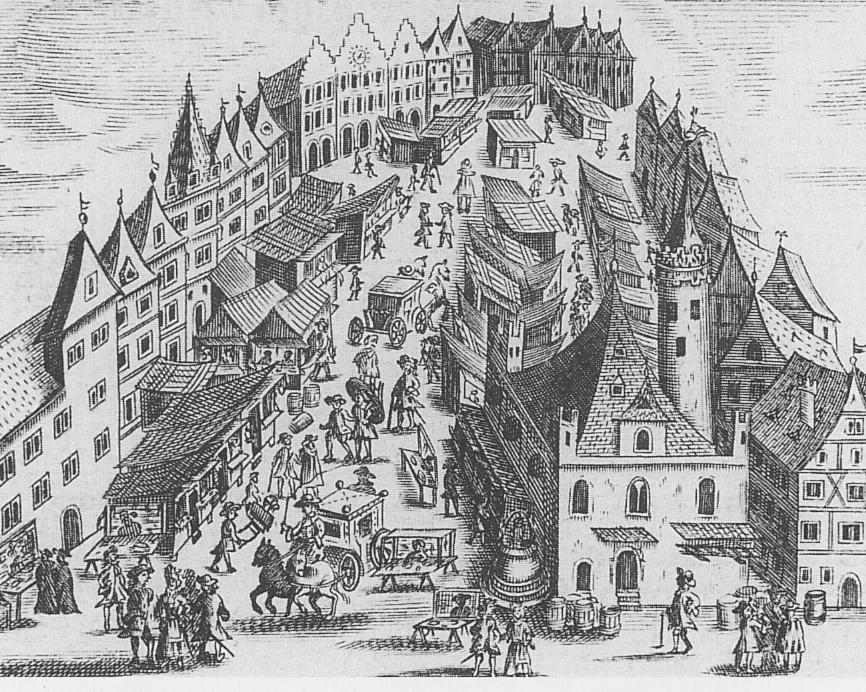 Many companies from the
financial sector are situated in Frankfurt. They make the city the leading financial centre of Germany. The bank towers are visible signs of this and have given Frankfurt the nickname "Mainhattan". They inspired
Jakob Michael Birn
to create a model which invokes the Tower of Babel, the symbol of human hubris.
Since the Middle Ages, Frankfurt has been an important centre for exhibition and trade. The city benefited from its central location and its importance as an election and coronation city of the German kings. In 1240 and 1330, Frankfurt received imperial trade fair privileges, which facilitated trade and thus the monetary and credit economy. Merchants from the largest trade centres in Europe met at the autumn and spring fairs; all paid in their own currencies. Initiated by external merchants, a fixed exchange rate was first agreed upon in 1585 – and so began the exchange!

The development of the financial sector also shaped the face of the city: In the beginning, people traded and exchanged in the squares, streets and halls of the city. Over the centuries, activities shifted indoors and they now take place behind dazzling glass facades. The financial sector has developed into a world that is more closed off to insiders. After the exposure of financial speculations, currency fraud and other scandals, the image of the prestigious, discreet banker with integrity has also changed. The modern banker is described as an arrogant, calculating and cold-blooded careerist, who has become less grounded – in the literal sense of the word – high up in his skyscraper.