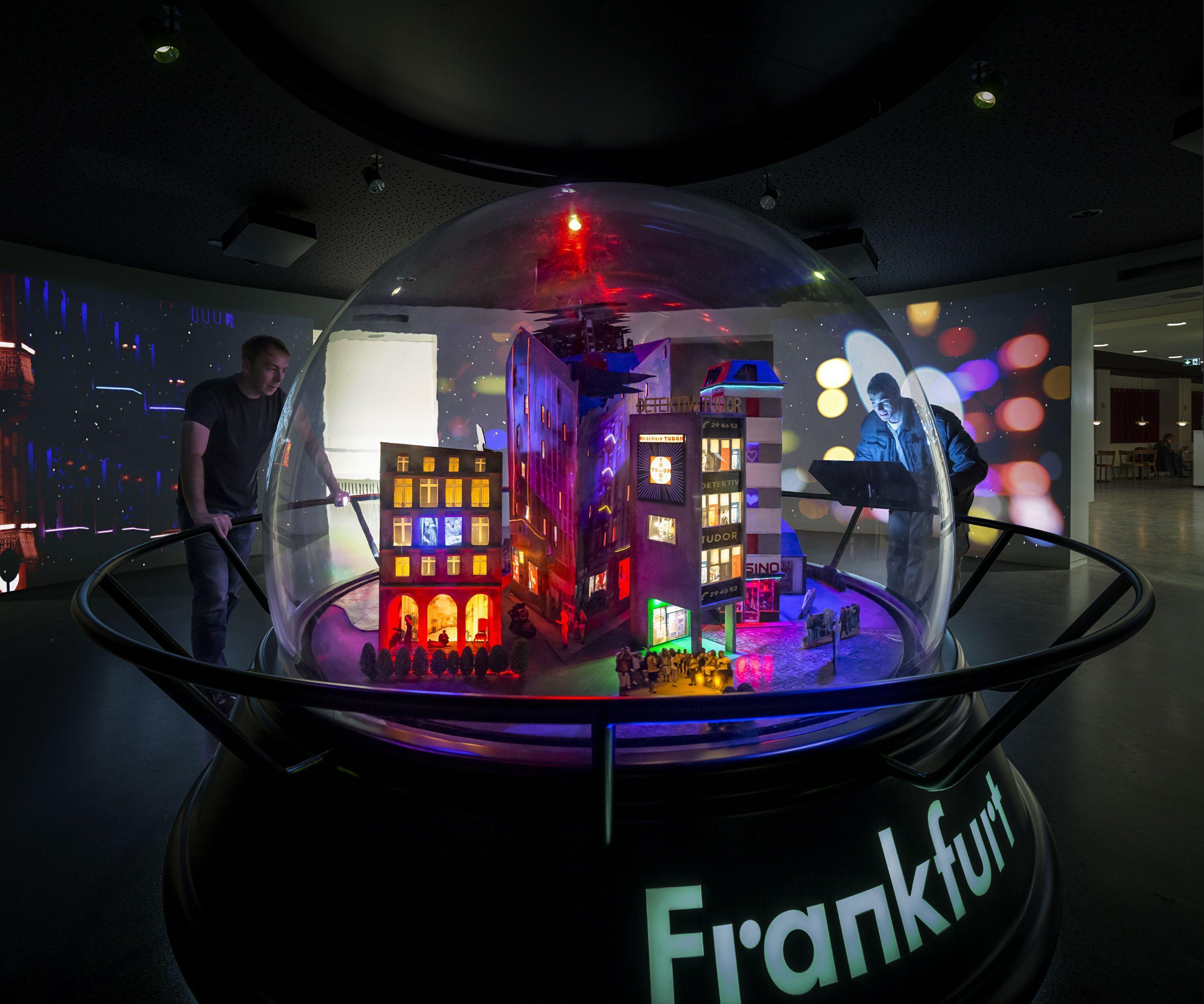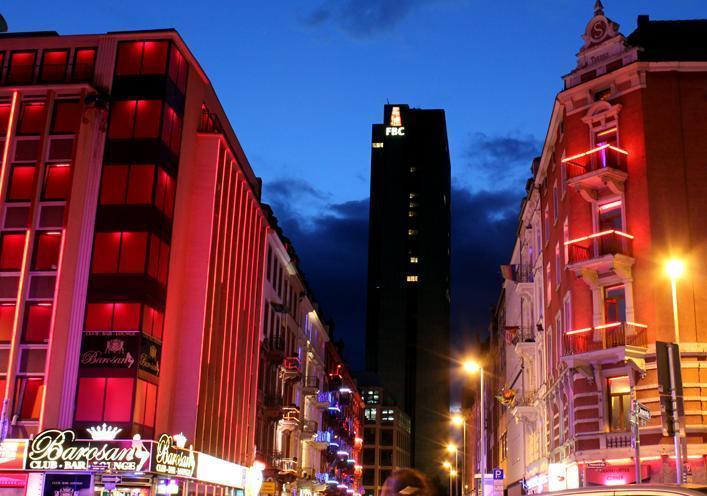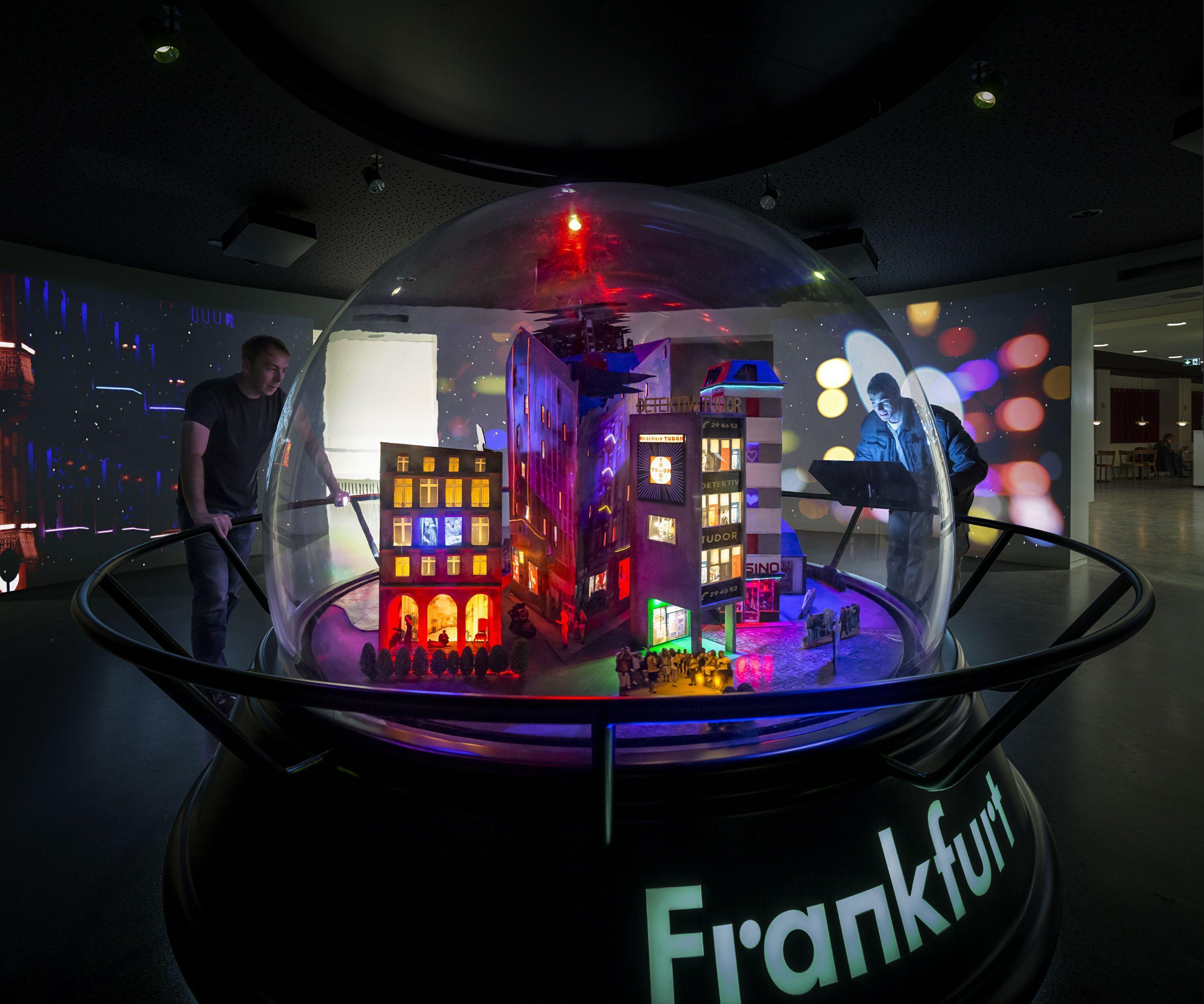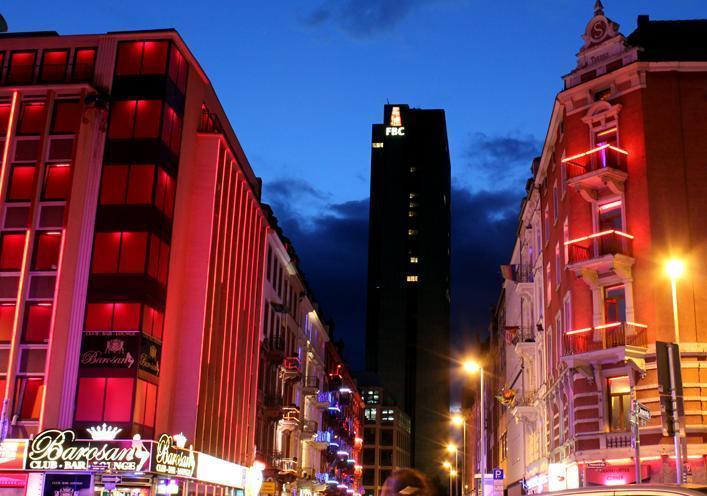 Frankfurt = the capital of break-ins?!
Every year, Frankfurt is found right at the top of the national statistics for criminality
.
Does Frankfurt deserve this image? US-American artist Tracey Snelling interprets the cliché of the criminal city. She questions what is meant by "criminal" and why Frankfurt has this image.
Many people associate Frankfurt with a cold, calculating and opportunistic city with a notorious red-light district, hard drug scene and corrupt bankers. However, Frankfurt's top position in the criminality statistic is mostly justified by it being an international hub: Between the central station and airports, there are far more people moving around Frankfurt on a daily basis than actually live here. Commuters and travellers are not included in the criminality statistic, although fare evasion is often one of the "offences" committed most often in Frankfurt.

Frankfurt Airport is an international hub. 57 million passengers from all over the world land here every year without the valid paperwork. And all sorts of unauthorised items are sometimes found in passengers' luggage: For example, smuggled money amounting to around 42 million euros is seized every year. The "most criminal" place in Frankfurt is therefore the airport and it is mainly the transit passengers that give it this status. Tax evasion and illegal bank and real estate business were long seen as trivial offences, even though it is an extremely damaging form of criminality when it comes to the overall economy – only in recent years has this been looked at more closely. The image of the criminal city is, however, also characterised by prostitution and drug consumption – which actually do not present criminal offences, but are still publically criminalised and stigmatised.