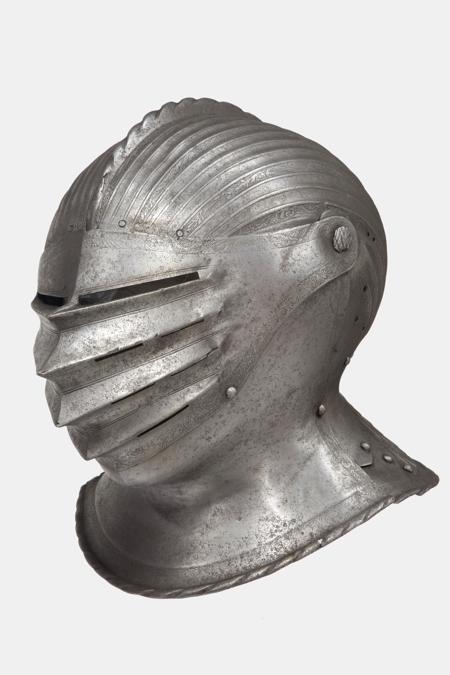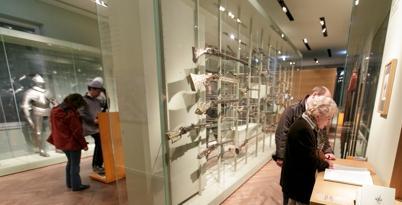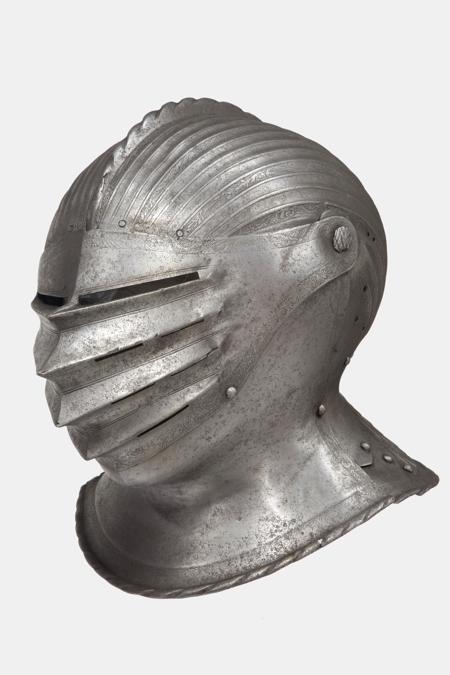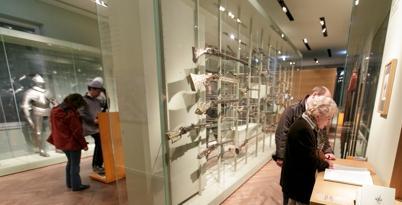 The weapons collection of Frankfurt citizen Christian Alexander Fellner (1800-1883) was researched once again and underwent extensive restoration for its presentation in the permanent exhibition "Frankfurt Collectors and Donors".
This is the entire inventory that Fellner compiled. He collected sabres and swords, pistols and rifles, armour, crossbows and shields, helmets and halberds as well as the corresponding specialist literature to go along with them. The valuable weapons collection was originally supposed to be bequeathed to the Germanisches Nationalmuseum in Nuremberg. However, as a museum on the history of Frankfurt was also established in his home town in 1877, Fellner decided to donate the entire collection to the city of Frankfurt. Since then, the pieces have formed the core inventory of the Militaria collection at the Historisches Museum Frankfurt.

Michael Fellner (1720-1798) left Regensburg for the Free Imperial City of Frankfurt. The family had become a firm part of Frankfurt society as early as in its third generation. The children, for example the son Johann Christian, were merchants or worked in banking. Only Ferdinand, the oldest, chose an aesthetic line of work and became an artist. He was responsible for two of the emperor's portraits in the Römer. His younger brother, Carl Constanz Victor, was mayor of the city when the Prussians invaded Frankfurt in 1866. Another brother, Christian Alexander (1800-1883), was the only one who could afford to spend his life living simply as the son of a bourgeois family. Christian Alexander Fellner lived together with his sister Margarete Friederike on the street Hermesweg at the Anlagenring. Apart from his study of plants – Christian Alexander formed a botanical collection – he had a passion for old weapons.